---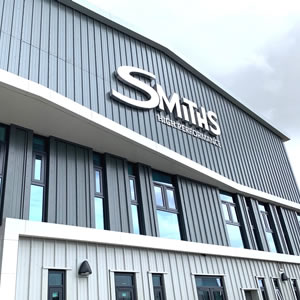 Smiths Metal Centres Ltd essentially consists of 14 UK service centres supported by a bulk warehousing and central operations facility in Biggleswade.

The company also includes a variety of businesses dedicated to particular high-technology markets including aerospace and motorsport. These separate businesses evolved after recognising the commercial need for dedicated engineering raw material support in these market sectors.
Group Businesses
Our businesses include:
Our Core Business
Smiths Metal Centres (also referred to as SMC14) is our core business and provides comprehensive material support throughout the UK. With locations strategically placed to provide expertise on the ground, there are career opportunities in a broad selection of roles, from warehouse operatives to business managers.